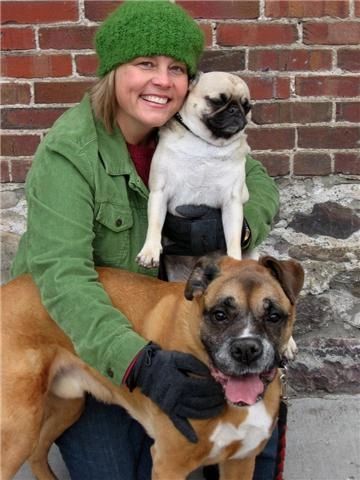 Hello and thank you for stopping by!  I'm Lori Guess and I am the proud owner and "pack leader" of Ready, Pet, GO! located in Missoula, Montana. I have always loved animals! Growing up, I loved anything to do with dogs, cats and the like! My favorite movies and books usually circled around animals or pets~from "Where the Red Fern Grows", "Charlotte's Web" to "Benji"~I loved them all! I always had a furry companion or two… (or more!) to care for and wouldn't have had it any other way! Each one of my pets won my heart and have enriched my life beyond measure.
As a child I thought I'd grow up to be a veterinarian or zoo keeper…or dolphin trainer or safari guide!…None of those dreams ever developed and instead my career landed me in a variety of leadership roles working for a large Fortune 500 company.  After many years of corporate life and working with numerous great and talented people I decided that it was time for a change.  So here I am finally working with animals and making this my full-time job and doing what I love... the love of pets!  Life is good!
I dedicate this business to all of my pets that I have been lucky enough to call my own! 
My sincere appreciation is extended to my family and friends who have supported me in my venture and to those who have offered their advice, knowledge and encouragement~You are amazing.
Thank you to my sweet  friend Laurie Pace for her assistance in helping me create this website! :)
In addition, a thank you to talented artist Michelle Imbach in creating the Ready, Pet, GO! logo. 
http://michelleimbach.com/